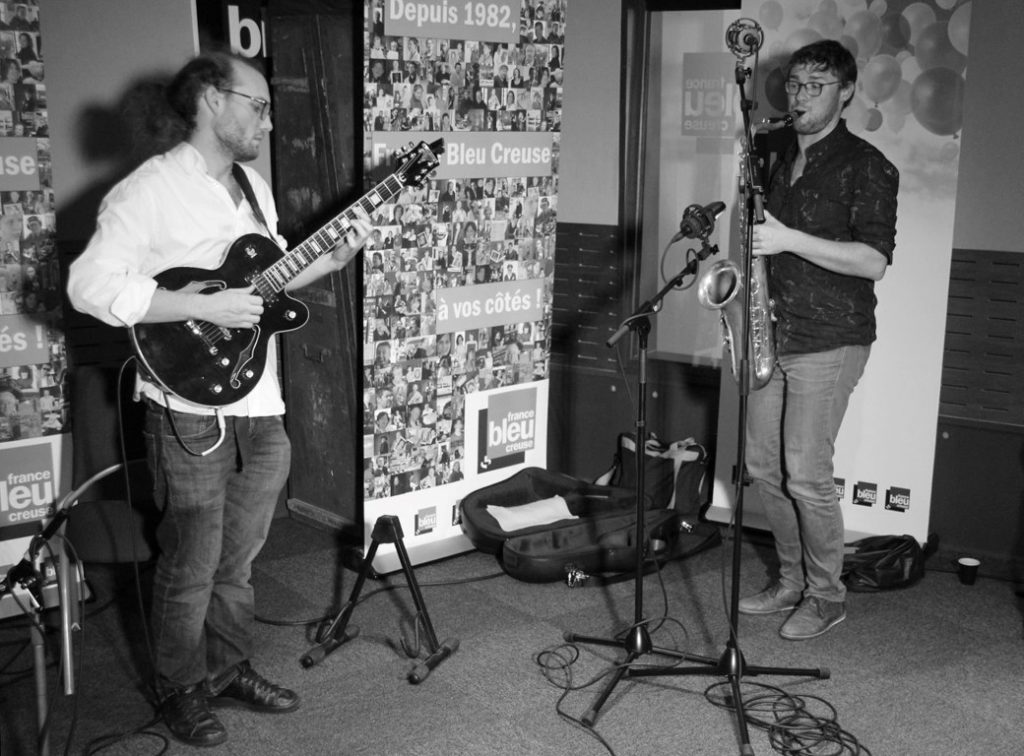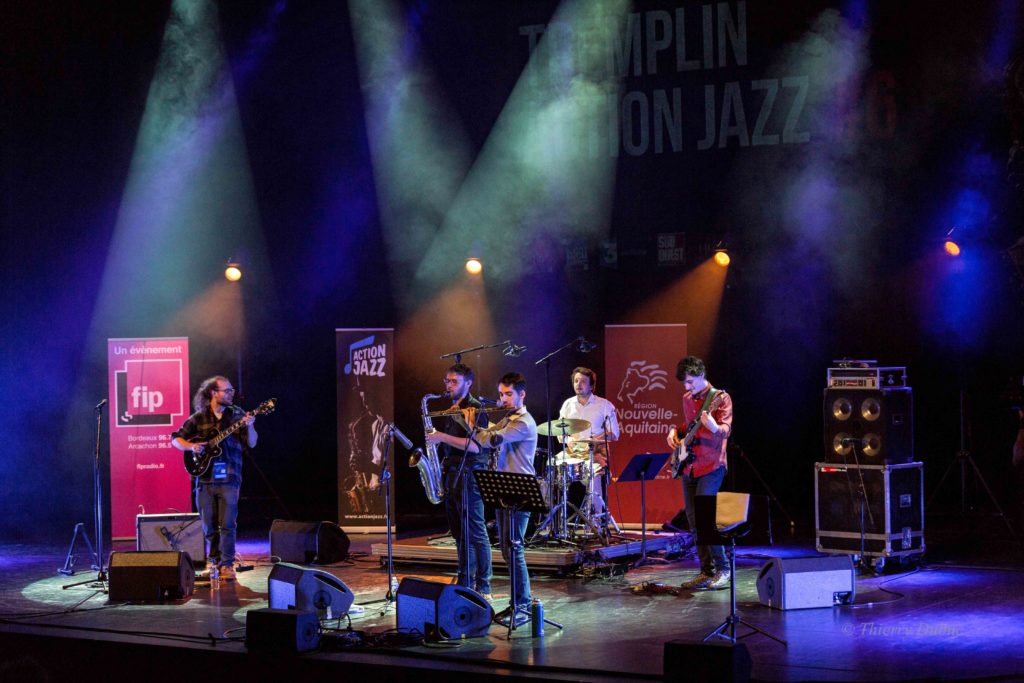 Robin Jolivet (guitar) and Jérôme Masco (saxophone) met in 2015 in the jazz class of the Conservatory of Bordeaux in France. It was a great time to share inspiration and work together in different styles of music.
A few years later, Robin decides to found the guitar-sax duet Robin & The Woods. The two musicians create a spontaneous and lyrical rock jazz music, inspired by progressive rock from the 70's(King Crimson, Mike Oldfield, Pink Floyd) and modern jazz (EST, Pat Metheny, John Hollenbeck, Donny McCaslin).
The music of the duet sways between a rich, dense writing style and some lighter sections with a lot of improvisation.
Autumn 2017, the band welcomes 3 other great musicians and re-write its repertoire. Robin & The Woods quintet features, alongside the two original members, Alexandre Aguilera (flûte), Alexis Cadeillan (basse) and Nicolas Girardi (batterie).
January 2018, the band wins the Grand Prix of the Tremplin Action Jazz in Nouvelle-Aquitaine, the FIP Award and a Coup de cœur du jury for Alexandre Aguilera.
Robin & the Woods is on the road by April 2018 and stops in many festivals and venues of Nouvelle-Aquitaine (Moissons d'Avril in Bordeaux, L'Accordeur in St-Denis-de-Pile, Jazz Pourpre in Bergerac, Jazz360 in Cénac, le Rocher de Palmer in Cenon, Les 24h du Swing in Monségur, St-Emilion Jazz Festival…). The quintet is selected for a chinese-french exchange program led by Action Jazz, la Région Nouvelle-Aquitaine, le LABA and the Bureau Export. They take off for a week in Shanghai in June 2019, with another band from Bordeaux : Atrisma.
The first EP of R&W was released in January 2019. It's called Dark Water Falls and features 3 songs written by Robin. It can be seen as a 'prelude' to the first LP album of the quintet which has been released on Apr. 2. 2021 under the name of Moonfall, on the label Grain(s) de Riz. And it's a 'Coup de Cœur' Radio France!
Photos : Jean-Claude Cée / Thierry Dubuc